Today we're going to talk about asynchronous games, and why you should be playing one. With me.
I keep busy these days. I have a blog, a fantasy novel in progress, a full schedule of classes, a part-time job, a cat, an apartment, a social life, shows to watch, books to read, and a scattering of odd hobbies I'm trying to pick up on the side, covering everything from playing the guitar to making shadow puppets. I'm still very much a gamer, but my video game time tends to be sporadic and at odd hours. This is fine for single-player experiences, which have always been my bread and butter anyway. But it's still nice to be able to play with other gaming friends. It's a hobby that lends itself to being shared, and I don't want to completely forgo that bonding element just because I don't have time to level up a smuggler, practice my 2-gate Zealot rush or practice my twitch-headshot skills. Now I'm adding some social gaming back into my life by hosting retro gaming parties, but that's a subject for another time. Right now, I want to talk about asynchronous games, and how they're a great help to the modern, mature gamer-on-the-go.


I'm not going to talk about Words with Friends, because the fact you're reading this indicates that you have internet access, whether under a rock or otherwise, so you already know about Words with Friends. But did you know that Zynga also has a range of other asynchronous "with Friends" games? They aren't playable on all of the platforms that Words is, but if you have an iOS device there are several options that aren't Scrabble-inspired. I'm currently knee-deep in losing a game of Chess with Friends to my father back in Virginia, a time-honored tradition since I was young. I haven't given the other games much of a look, but I'm not dis-interested. My tag is TimGarris on that service.


Penny Arcade first brought this game to my attention, which I imagine is a common state of affairs. I'm glad they did, because this is a fantastic turn-based strategy game that's great for pulling out for a quick minute or two between appointments. Or meals. Or stoplights. Or sentences. You each get a team of units with unique properties depending on which faction you choose to play as. The units are all fairly well balanced and have different abilities, and which ones you get are chosen randomly, like drawing cards from a deck. The small grid-based playing field keeps the action pretty constant and easy to digest, and after a few rounds you'll likely be tempted to drop money on one of the expansion faction, like dark elves or dwarves. If you're a gamer looking for something a little meatier than a board game, this is a great one to pick up. It's available on both iOS and Steam with cross-platform play, so it's super accessible, too. My name on there is Smikian, one of the permutations of my usual gamertag.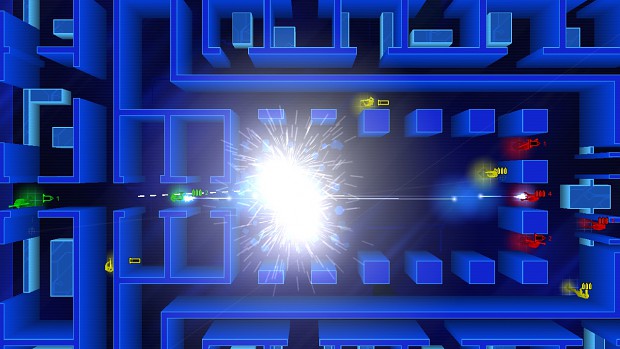 I just started playing this recently, and it's the game that made me want to talk about this subject in the first place. It's desktop-only and a bit more involved than the other two, but still very much in the "play a quick turn whenever you can" setup. Basically you control little representations of soldiers on a simple 3D map, giving them instructions on where to move, where to aim and so on, then pit your strategy against your opponent's, with both playing out simultaneously. If you ever played the original Rainbow Six back in the day and loved the planning phase, this is for you. It takes some thinking to get used to all of the tactical options and learn to think strategically and anticipate what the other side will do, but once you get it down it's a really fun time. It also has the ability to replay turns, which can get addictive when you pull off something really cool. My name on there is Smakian, yet another gamertag variation.
Those are the asynchronous games I'm playing right now. Do you play any of them? Or have another that you want to recommend? Let me know!
As a sidenote, I just realized that two out of three of these games was developed in Texas, which reminds me how much I love the game development scene down here. Also did not notice before that the Hero Academy guys are also the Orcs Must Die guys. It's not asynchronous and so not really within the purview of this post, but those games are also awesome and worth checking out.
-Tim